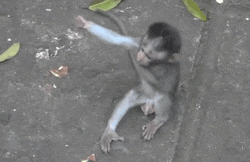 I mean, we loved her before the zombie apocalypse, right? Warm, funny, charming, making 6music Breakfast the best way to start the day properly.
But NOW? She's taken 6music's two million and counting listeners and turned us into a FAMILY. It's no longer the best way to start the day properly – it's the ONLY way.
Feeling alone? Overwhelmed? Anxious? Or pretty much the same as normal? Lauren Laverne's breakfast show is for you, playing quality music for big-hearted listeners, from a big-hearted DJ who makes it all feel manageable. Kicking off my day by switching it on might be the one thing keeping me saneish right now.
AND she presents Desert Island Discs these days, which might be the PERFECT radio show. If you don't know it, each week a person of note gets to pick eight pieces of music, a book and a luxury that they would take with them if sent alone to a desert island. It's been going for fifty years and the back catalogue is available online too. It's MAGNIFICENT.
Here are links, if you need them (trust me, you need them):
AND she was lead singer, guitarist and songwriter in Kenickie. I mean, come ON.